E-MINI FUTURES DAY TRADING PROGRAM
Program Objectives
After completing the E-Mini Futures Day Trading course and ongoing learning, you will end up with a trading methodology that gives you:
• Low risk
• High probability of success
• No clutter
• No confusion
• No conflicting indicators
• No more guesswork
• No more missed opportunities
• No more traffic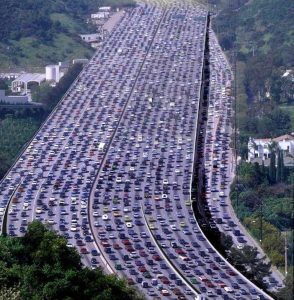 You will be able to day trade online in any market you can chart, including:
• E-mini Stock Index Futures such as: ES, YM, NQ, RTY
• Commodity Futures
• Currency Pair Futures
• Forex
• Stocks
• ETFs
• International markets
You will learn:
• Day trading pattern recognition skills that are based on mass psychology, which is the force that moves the market.
• How to quickly and easily spot trade entries.
• Pattern recognition specific to E-mini day trading.
• When to pass on a trade.
• How to minimize risk and maximize profit, and how to trade relaxed
• Day trading psychology so that you can not only manage your trades, but also so you will be able to manage yourself.
• How to trade from one chart (two at the most) to make day trading E-mini futures far simpler and easier than ever before
• How crowd or mass psychology and herd over-reaction can help you find low-risk entries
• Insider angles that will help you gain the advantage over other E-mini futures day traders
Course Description
The E-Mini Futures Day Trading course consists of initial instruction (Part 1) and ongoing support (Part 2).
Part 1 – Initial Instruction
This course component can be completed in two different ways, depending on your schedule and learning preferences:
• One-on-One Personalized Training
If you learn more effectively with personalized instruction, our five-day, one-on-one method is right for you. Our founder and day trading expert Paul Quillen works with you individually, in person (at a location of your choosing) or online via GotoMeeting.com.
Paul customizes the training to fit your level of trading experience. You'll learn our E-mini futures day trading techniques during the first part of the week, then when that's covered, you'll switch to paper or simulator or (if you're a fairly advanced trader) live trading for the balance of the 5 days.
Paul will be trading his own account, in the same room with you. You can paper trade, simulator trade, or live trade along with him – whatever you're comfortable with. You'll see real time application of the techniques.
Pricing: $5,000 (in-person face-to-face one-one-one training OR online one-on-one training); $6,000 + travel expenses (on-site face-to-face one-on-one training). $1,000 each to add a significant other or child.
OR
• Self-Paced Video Training
If you'd rather learn at your own pace and convenience, you can also complete Part 1 through our 'bite-size video' method. These 5-to-15-minute videos (nearly 50 in all) can watched whenever it's convenient for you and as often as you like. They come on a USB thumb drive. The videos follow the course manuals so it's super easy to take notes. If you have any questions, simply ask them during our daily gotomeeting session or during our Daily Recap Webinar on gotomeeting at 4 p.m. and you'll get a thorough answer. We also provide reasonable tech support at no charge during the day. This approach to training only works if you can rigidly follow clearly written structured directions. If you tend to change things, or don't like a structured approach and tend to change things, then this method of Part 1 training is not recommended for you. The teacher/student method above would be more appropriate in that case.
Pricing: $3,000; $1,000 each to add a significant other or child.
Part 2 – Ongoing Mentoring & Support
Regardless of which method you choose to complete Part 1 of this course, you also receive ongoing mentoring and support. Part 2 includes:
• One full year of follow-up support. You'll receive emails with annotated screen shots of trades, plus other useful information. We will keep you in the loop. And when you have questions, you ask during the daily Community Room or Daily Recap Webinar. (We use microphones and speakers or headsets with boom mics…we talk, we don't type.) We can also schedule a follow-up phone call after your training, to make sure you know what you should be doing, and that you're doing it. Whatever it takes.
• One full year of The Community Room. You and fellow student traders meet online, discussing the market live, as you watch it together, along with Paul or student support staff. It's a great way to get live feedback of what you "think you're seeing", correct any misconceptions, build on your learning, and apply it in real-time. The camaraderie offsets the isolation of trading and reinforces what you've learned.
• One full year of Daily Recap Webinars, where you and your fellow students discuss the day's trades with an instructor, ask any trading or trading psychology question, learn from others, and deepen your understanding of the nuances and feel for the market. This format offers a deeper look into your trades, analyzing them tick by tick. The webinar is recorded and available for download if you can't attend or if you want to watch it again.
Note that we actually turn the presentation over to each participant, one at a time, and he or she shows his or her monitor and chart and shows everyone his or her trade(s) if he or she wants to. It's voluntary, however those that jump in and show their paper trades, simulator trades, or real money trades, winners or losers or breakevens, and gets them critiqued, will have the fastest learning curve. This is an incredibly powerful tool. Scary the first time you present (of course) but once you see how it helps you improve, you'll never stop using it.
Our students tell us this is where the techniques really sink in and they "own it."
• Training resources including Entries Flash Cards and annotated screen shots of trades that you can review at your convenience to reinforce your pattern recognition skills.
These resources are valuable tools that enable you to put into practice what you learn in Part 1 and learn the practical aspects and nuances of this trading methodology.
Course Materials
Whether you choose one-on-one instruction or the video method, the course comes with five detailed manuals that support your learning experience:
• Pre-Course Manual
• Trading Techniques Manual
• Computer Manual
• Trader Psychology Manual
• Home Study Manual
• plus Flash Cards
LET'S GET STARTED!
Whether you're a beginner or experienced trader, my E-Mini Futures Day Trading Course is an excellent way to get into the day trading arena.
• If you're ready to get started, click on this Sign Up link and complete our quick enrollment form.
• If you still need more information or have additional questions, call Paul Quillen at 770.382.9656 (office) or 678.986.8602 (cell).
Paul Quillen, Founder, Head Trader, Instructor
Etowah Valley Inc.
dba DayTradingCourse.com
35 Alex Drive NW
Cartersville, Georgia 30121
770-382-9656 office
678-986-8602 cell
---
DISCLAIMER
DayTradingCourse.com teaches an educational daytrading course. There are no specific recommendations or offers to buy or sell any securities. There are no specific trading or daytrading advice or tips. Email updates are strictly educational, as they are sent after the fact and have no real-time trading value whatsoever, as they are an after-the-fact bona fide publication for educational purposes only and provide no investment advice whatsoever. Community Room comments by Paul Quillen about trades are made after the fact to avoid violating NFA and CFTC rules. No mechanical trading or daytrading systems are involved. No mechanical trading or daytrading methodologies are involved. There are no mechanical trading or daytrading signals. There are no representations of potential earnings by DayTradingCourse.com or by any previous student of DayTradingCourse.com. No money is managed. There is no trading or daytrading hotline. There is no particularized trading or daytrading advice that recommends specific transactions or trading or daytrading methodologies or advice concerning the value of or advisability of trading or daytrading stocks, futures, or options. This course is designed to assist students and provide tools for the understanding of technical analysis of the financial markets. This is an educational daytrading course designed solely to assist students in developing their own personal daytrading methodology if they so desire, just as freely available technical analysis books from any library would assist them. Education is fully protected by the First, Fourth, Ninth, and Tenth Articles in Amendment of the United States Constitution, and no rights are waived. There is risk and potential for loss in any investment, including loss of principal and other losses. No investment or trading or daytrading recommendations are given or implied. No judgment is exercised over any student's trading. DayTradingCourse.com and its employees and associates are not engaged in rendering any investment or other professional advice. If a student wants investment advice, he should seek a licensed or registered investment advisor. If a student trades or daytrades with real money, that is strictly his decision and he should be familiar with all the risks. Stocks, futures, and options trading and daytrading involve substantial risk. There is no representation of past performance. Past performance and/or hypothetical results are not necessarily indicative of future results.